Starbucks peppermint mocha is one of my favorite holiday drinks. I always ordered the drink and never thought I would be interested in other drinks offered at Starbucks because I had found my ultimate drink. Not long before, I got into a Starbucks drive-through and was asked to order another drink because Peppermint Mocha was unavailable then. I had no drink in mind, and so I opted to go without. I could not get the drink for the next three days, and it hit me that I needed an alternative. In this post, you will learn of excellent alternatives to Starbucks peppermint mocha.
5 Starbucks peppermint mocha alternatives
Although Starbucks peppermint mocha is an excellent drink, sometimes you will be forced to take the alternatives. But what are the best alternatives for the drink? The five best alternatives for Starbucks peppermint mocha include peppermint toasted white chocolate mocha, Starbucks Blonde Peppermint Mocha, eggnog latte, Peppermint Honey Citrus Mint Tea, and Peppermint Hot Chocolate.
Peppermint toasted white chocolate mocha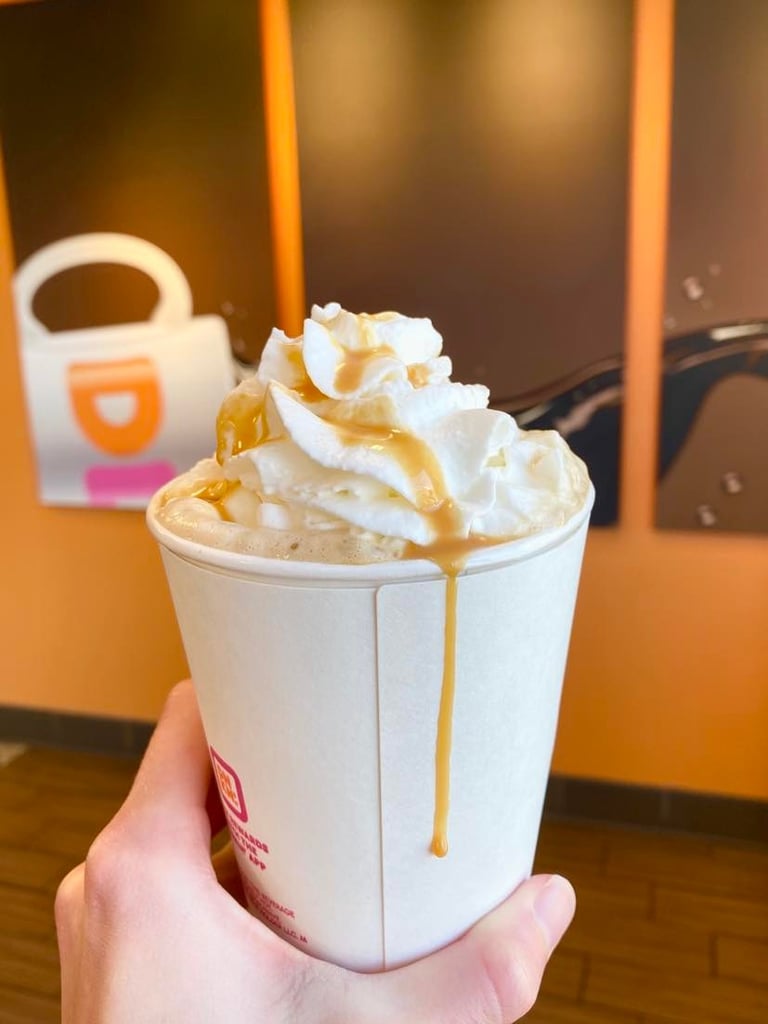 The Peppermint toasted white chocolate mocha is an excellent alternative for a peppermint mocha. It is also available during the winter holiday and is a favorite for many. Although the drink has similar ingredients to peppermint mocha, it has a twist of caramelized white chocolate flavors, making it toasted and tastes more like candy in a cup. The nutritional composition of the drink is similar to the peppermint mocha.
Starbucks Blonde Peppermint Mocha
The drink is made by combining the blonde espresso roast with peppermint-flavored syrup, sweet mocha sauce, and steamed milk. The drink has 400 calories while the peppermint mocha has 440 calories which is the same range. The caffeine quantity is also in the same range, with peppermint mocha having 175g while Starbucks Blonde Peppermint Mocha has 190mg. The difference in nutritional composition and taste is negligible, making them perfect alternatives.
Eggnog latte
The major similarities between the peppermint mocha and Starbucks eggnog are that they are both holiday drinks and have great taste. If you are into having holiday drinks and cannot get peppermint mocha, then eggnog is a great holiday drink. The drinks have the same calorie and caffeine range due to sugar and strong espresso shots.
Peppermint Honey Citrus Mint Tea
The honey peppermint honey citrus mint tea is slightly different from peppermint mocha in its nutritional composition. While peppermint mocha has high calories and caffeine content, Peppermint Honey Citrus Mint Tea has low calories and caffeine content. However, it is a great alternative because it tastes great, thanks to peppermint, lemonade, and honey. You will still enjoy the peppermint flavor in this drink.
Peppermint Hot Chocolate
The Peppermint Hot Chocolate is a good alternative if you are into a drink with a similar taste profile and calorie content. The two drinks are, however, different in that Peppermint Hot Chocolate has a caffeine content of 25mg compared to the 175 mg of peppermint mocha. It is a great drink for individuals who avoid caffeine but want the taste and energy of the peppermint mocha.
Ways to make peppermint mocha better
You can make the peppermint mocha better by reducing the amount of caffeine. Caffeine is addictive and may have negative health impacts. You can reduce the caffeine content by requesting a single shot of espresso instead of two.
Conclusion
Peppermint mocha is an excellent holiday drink. However, you do not have to worry if you can get it at your store. Other alternatives have similar nutritional content and taste.