Starbucks is not just good with coffee, but tea as well. You can get some great cold teas for a hot afternoon. It is easy to miss out on some amazing cold teas when your knowledge is limited. I came up with this post to show you how diverse the cold teas menu is. Keep reading to learn about all the hot tea alternatives at your local Starbucks.
12 Starbucks Hot Tea Alternatives
Starbucks has some amazing alternatives to hot tea. You can order an iced green tea, iced royal English breakfast, iced black tea lemonade, iced London fog, Iced chai tea latte, iced passion tango tea, Iced passion tango tea lemonade, iced peach green tea, iced matcha tea latte, iced peach green tea lemonade, iced matcha lemonade, and iced green tea. Let's look at them in detail.
Iced Royal English breakfast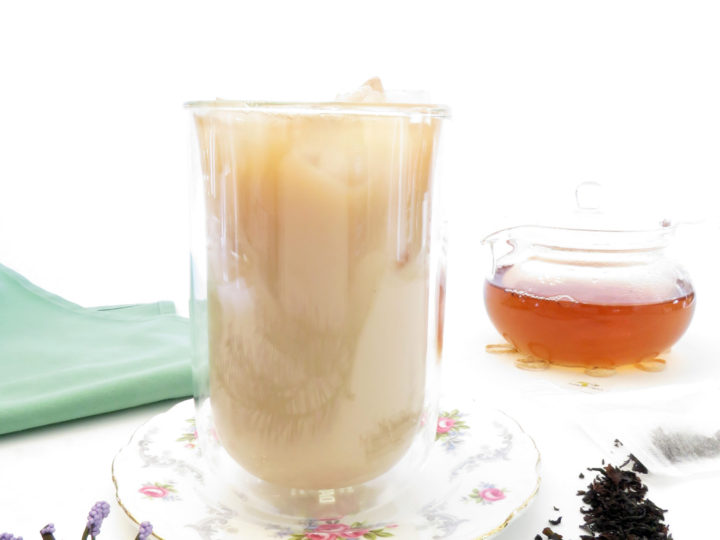 This is one of the best cold black teas at Starbucks. When you want a caffeine boost served in ice, this is your go-to cold tea. You will be experiencing the best of Sri-Lankan and Indian full-leaf tea. You will get cold, frothed milk added to the royal English breakfast tea to make it a latte. I would have it any day on a summer afternoon and enjoy a caffeine-filled afternoon. Taste-wise, you will get a mild or intense taste depending on how long you steep it, but it is a sweet tea.
Iced Black Tea Lemonade
Treat your taste buds to this delicious cold tea at Starbucks. Black tea is almost as high in caffeine as coffee. When you add lemonade, you introduce a tangy taste. It is then sweetened with lemonade sweeteners to make it perfect for a summer day. I love that is it fairly sweet and the refreshing feeling I get on a hot day.
Iced London Fog Latte
This is ideal for lovers of lavender and vanilla. As you might expect, this is a sweet black tea drink especially if added some vanilla syrup. You can opt for the sugar-free syrup to moderate the sweetness. On your first sip, you will pick up notes of lavender and a citrusy finish to the taste. When milk is added, it tones down the tea taste without completely covering it, and the ice does wonders for a hot day.
Iced Chai Tea Latte
If you desire a spicy cold tea, the chai tea latte is your go-to drink. You will love the warm spices and enjoy a refreshing feel with every taste of cinnamon, clove, and black tea. Milk and ice are added to make it a latte and bring the perfect balance between sweet and spicy. The milk-free version will give you a strong tea flavor. You can also use non-dairy milk for your latte.
Iced Pasion Tango Tea
This tea introduces us to the world of herbal tea. The tea is made by infusing different herbs to make a sweet and desirable drink. You will be downing a blend of hibiscus, lemongrass, and a dash of passion flavor. This makes the perfect iced tea at Starbucks for those days when caffeine is not cutting it for you. The barista skillfully shakes it over ice to make a flawless blend of cold herbal tea.
Iced passion Tango Tea Lemonade
This is the lemonade version of the herbal passion tango tea. You will add a twist of lemonade to this drink to introduce a tangy flavor. Lemonade is good at any time of day, and don't ignore the health benefits that come with lemons. It is fairly sweet without any sweeteners, but if you don't mind the extra sweetness, go ahead and have your sweeteners added.
Iced peach Green Tea
Green tea has never tasted so great. It is layered with spearmint, lemongrass, lemon verbena, and peach flavor. The peach flavor contains sugar which makes the drink extra sweet. You will be introduced to this drink by a floral flavor that will evolve into a green tea earthy taste. Green tea will give you a boost of caffeine and leave you refreshed and energized.
Iced Matcha tea latte
Matcha is a specially grown green tea that is ground into a powder. This green tea is grown and prepared in different conditions from regular green tea. The tea is steeped and added with some milk and poured over ice to give you an energy boost like that of coffee. You will enjoy a slightly bitter with notes of sweetness. You can customize your latte by using plant-based milk options such as soy milk, almond milk, coconut milk, and oat milk. You will have a great morning or afternoon on that hot day.
Iced green tea lemonade
This is a great way to refresh and have an energy boost. Green tea is steeped in water and added lemonade to make a heavenly taste. You will get subtle notes of mint, lemongrass, and a tangy lemonade taste. The result is a light flavor that is best for any cold drink. You will be revitalized and cooled all day.
Iced Peach Green Tea Lemonade
Lemonade is a favorite addition to iced teas. The tanginess blends perfectly with respective tea blends to make a tantalizing cold tea drink. It helps that green tea has moderate caffeine and you can be assured of refreshment any time, any day.
Iced Matcha lemonade
If you don't want a latte with matcha, you can opt for lemonade instead. The blend of lemonade and matcha is the real definition of delicious and refreshing. I would pick this over any hot drink at Starbucks.
Iced Green Tea
This drink is great for those days you just want a healthy drink. You can have zero calories, zero sugar, and no carbs if you take this tea as it is. I love how it is refreshing and light for a hot day.
Conclusion
There you have it, tea lovers. If you have been stuck with hot drinks, here is your rescue guide to a world of amazing cold tea drinks. You can be assured of complete refreshment and tantalizing flavors with every sip. All these options will give you a moderate caffeine boost except the herbal teas.
Kai Jordan worked as a Certified Nutrition Specialist and now a food critic whose main objective is to provide consumers with as much information as they need to make the right choices concerning foods and drinks. Jordan is passionate about helping the public reach their health-related goals but also keen on reviewing foods and drinks offered by some of the famous restaurants the likes of Starbucks.
Kai has therefore created well-researched and comprehensive excerpts regarding the services and products offered by the giant restaurant chain. And which can be retrieved from Starbmag.com, apart from talking writing, and dealing with food Kai loves also to Kayak. You can read more about me on the about us page.