Among the many ways of customizing your Starbucks order is by adding extra milk. If you may be curious to know how to add extra milk on Starbucks app, read on to find out.
To add extra milk to your order via the Starbucks app, navigate to the menu, then select a drink under the 'hot coffees' category. Select the 'customize' button, and under the 'add-ins' menu, select 'add creamer.' Finally, select the extra milk option that you want added to your drink.
I have never been a fan of plain black coffee. I must add a splash of milk to make it less bitter. Last weekend, I had to use the app to skip the endless queue in my local Starbucks. I was delighted when I discovered that I could add a splash of milk to my drink just from within the app, which was super convenient. Therefore, I wrote this article to break down how you can do just that, what drinks can have extra milk added to them, and more. If you're still interested, keep reading.
Can you add extra milk on the Starbucks app?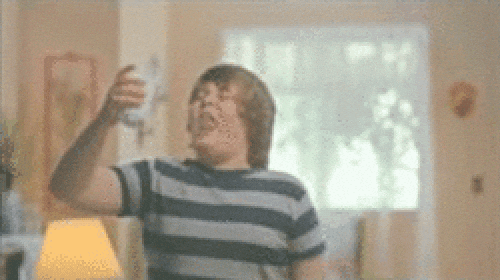 Yes, you can. Who doesn't like extra milk added to their beverage? Thank goodness that Starbucks is kind enough to allow their beloved customers, like you and I, to add an extra splash of milk to their beverage. You can not only do so while in-store but also via the app. How convenient! More so, you are allowed to add an extra splash of any of the milk options available, whether dairy or non-dairy alternatives.
How to add extra milk from the Starbucks app – Step-by-step guide
Navigate to 'Menu,' then select the drink that you want. As an example, you may select 'Caffe Americano' under the 'Hot Coffees' category.
Choose your size cup and specify the amount of water you'd like, the espresso shot options, and the number of espresso shots you'd like in your drink.
Select the 'customize' button that is right below. A new window will pop up, on the right side, there is a section headed 'Add-ins'.
Select 'Add creamer,' and a drop-down menu will appear. From there, select the splash of milk that you'd like amongst the available options.
Can you add your extra milk on the Starbucks app to any drink?
No, you cannot. The other drinks will not give you the option to add extra milk to it, especially if it's not made with milk at all.
I think this is for your good, as it would be unthinkable to add milk to certain drinks. Imagine adding an extra splash of milk to lemonade. How odd and gross!
Which drink options can I add extra milk on the Starbucks app?
You can add extra milk to drinks such as brewed coffee, Americano, cold brew coffee, and iced coffee. You have the option to add any type of milk you'd like, including non-dairy milk alternatives. More so, when you add an extra splash of a non-dairy milk alternative to your drink, you get it for free.
How do you request for extra milk in-store?
For extra milk when in the store, all you have to do is ask your barista to add an extra splash of milk to your order. This makes me remember when I tried to ask for an extra splash of milk on my order but did not address my barista kindly. I was in such a hurry that I even forgot to tip them. I got my extra splash of milk, but I also got a side eye and sneer. Don't be like me. Be kind and ensure you tip your barista.
FAQ Section
Do you pay for extra milk on the Starbucks app?
Yes, you do. However, if you are adding an extra splash of a milk alternative such as coconut or almond milk, it is free of charge.
What is the standard amount of milk you can put in your drink on the Starbucks app?
The standard amount is usually four ounces for any drink with milk. However, this is dependent on the cup size of the drink. For example, a grande cup size drink which is sixteen ounces, such as a latte, would have twelve ounces of milk. A venti-size cup, which is twenty ounces of the same drink, has eighteen ounces of milk. That's a whole lot of milk! 🐄
Kai Jordan worked as a Certified Nutrition Specialist and now a food critic whose main objective is to provide consumers with as much information as they need to make the right choices concerning foods and drinks. Jordan is passionate about helping the public reach their health-related goals but also keen on reviewing foods and drinks offered by some of the famous restaurants the likes of Starbucks.
Kai has therefore created well-researched and comprehensive excerpts regarding the services and products offered by the giant restaurant chain. And which can be retrieved from Starbmag.com, apart from talking writing, and dealing with food Kai loves also to Kayak. You can read more about me on the about us page.