Weight watching can be challenging especially when there are few options to choose from, but Starbucks has done well in providing various options for all. Here are the best Starbucks options for weight watchers.
Starbucks has an expansive drinks menu that will keep the calories in check. I am on weight watchers and I often ask for a skinny latte, skinny caramel macchiato, skinny mocha Frappuccino, or some Royal English breakfast tea. If you have been in a dilemma about Starbucks items and weight watching, this post will list for you the best options for weight watchers. We will make it easy for you to place your healthy orders at Starbucks.
Who are weight watchers?
Weight watchers as is commonly known are people who are concerned about their weight and are on a constant diet. In recent times, there has been groundbreaking research based on nutritional and behavior change that seeks to help people make better food choices and remain active. The new weight watchers program is commonly abbreviated as WW and has gained immense popularity. So, how does it work?
The program uses a simple calorie-counting system that is customized according to your weight, age, height, and sex. Foods and drinks are assigned corresponding values. For instance, foods with high-fat content are assigned higher values than proteins and vitamins as they contain more calories.
What is the Healthiest drink at Starbucks?
The Starbucks skinny vanilla latte is our choice. This drink is both healthy and has an excellent taste. I know that this might have raised an eyebrow, but you must remember that drinking at zero calories is not healthy. let's look at a Skinny vanilla latte and its nutritional facts.
Calorie count( out of 2000 daily calorie intake)
100
Nutrient content( per Tall serving)
% of daily Value
Total Fat (0g)

Trans fat(0.00)

Saturated fat (0g)

0%

0%

Total Carbohydrates (15g)

Sugar (13g)

Dietary fiber(0g)

5%

14%

Proteins( 9 )g
%
Cholesterol(5mg)
2%
Sodium (150mg)
6%
What is the most low-calorie thing at Starbucks?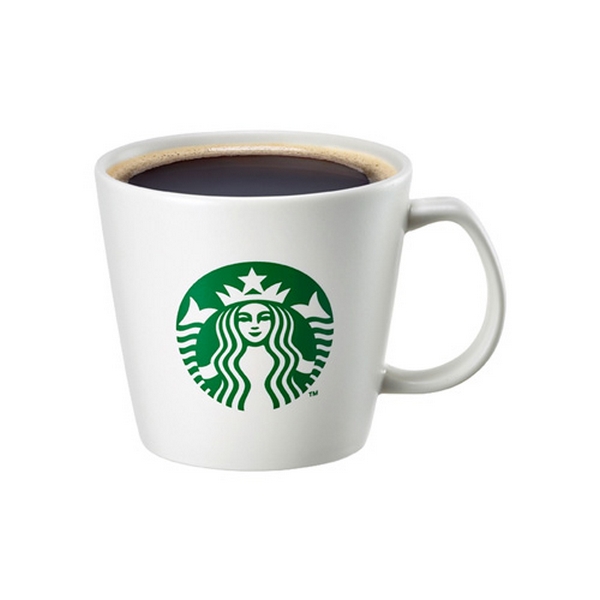 Starbucks has many items that have zero calories, but it's only in some coffee and tea drinks where you can get zero calories. A Caffe Americano which is just espresso and hot water is the drink with the lowest calories. The iced options are also at zero calories. If coffee is not cutting it out for you, you can go for the available tea drinks. A Grande Emperor's cloud and mist with no sweeteners will give you no calories. If you look at the Frappuccino blends, some options are quite reasonable. For instance, you can opt for a skinny mocha Frappuccino.
How we choose the best Starbucks Options for weight watchers
Our Starbucks best list for weight watchers was chosen based on Scientific and nutritional facts available on health platforms. The nutritional value of foods and drinks is the criteria we have applied to come up with these options. We have also put in mind the weight watchers diet point assigning system to make the information as accurate as possible. At Starbucks, those drinks and items assigned zero points are those with no calories and fat. This figure increases with the number of fats and calories in each item.
11 Best Starbucks options for weight watchers
| | | | | |
| --- | --- | --- | --- | --- |
| Rank | Item | Green points | Blue Points | Purple points |
| 1 | Skinny Vanilla Latte | 7 | 7 | 7 |
| 2 | Skinny Flat white | 4 | 4 | 4 |
| 3 | Skinny Pumpkin spice latte | 9 | 9 | 9 |
| 4 | Skinny Iced green tea latte | 5 | 5 | 5 |
| 5 | Royal English Breakfast Tea | 0 | 0 | 0 |
| 6 | Skinny Mocha Frappuccino | 10 | 10 | 10 |
| 7 | Skinny Caramel Macchiato | 10 | 10 | 10 |
| 8 | Iced skinny cinnamon dolce latte | 2 | 2 | 2 |
| 9 | Egg white and red peppers sous vide egg bites | 5 | 5 | 5 |
| 10 | Spinach, Feta, and cage-free egg white breakfast wrap | 8 | 7 | 7 |
| 11 | Egg and cheese protein box | 13 | 9 | 9 |
Skinny Vanilla Latte
A skinny vanilla latte totals up to 7 points and covers all the nutrients required for a healthy drink. This drink is my favorite as it has a flavor and is still healthy. The drink is made skinny with nonfat milk and no sugar and it makes the top of our list. A healthy breakfast should have 300 calories from either sugars, fats, or other sources. A skinny vanilla latte is tasty and still great for weight loss. No matter the serving, you will still be in a healthy range.
Skinny flat white
This is my go-to drink when I don't want to let go of milk but still desire a healthy item for weight watching. A skinny flat white only has 4 points which are great for weight loss. A great WW diet should have a maximum of 30 points, so this leaves room for other healthy options for the rest of the day. You do not want to exhaust all your points at breakfast. With this flat white, you can still enjoy your caffeine without any guilt.
Skinny pumpkin spice latte
This seasonal latte is your ideal drink for the holiday season. Holidays are full of temptations and can easily drag you behind and throw all your efforts into the gutter, but with discipline and good food choices, you can still stick to your WW diet and avoid regrets. This doesn't mean missing out on the seasonal flavors. The secret lies in the content of your drinks. In this latte, the fat is eliminated, leaving you with only 9 WW points. The signature holiday flavors will not pass you by and you won't gain any weight while indulging in your favorite drinks. This drink with nonfat milk, without sugar and whipped cream, has 260 calories.
Skinny Iced green tea latte
Green tea is the best ingredient for weight loss. It has been known to help in burning calories and also revs up your slow metabolism for maximum weight loss. At Starbucks, you can get it without any sugar or fat by ordering a skinny iced green tea latte. They will use nonfat milk to keep you healthy and enhance your weight loss. The drink comes with only five points making it a great option for weight watchers. A skinny green tea latte is ideal for a moderate caffeine boost and weight loss.
Royal English Breakfast Tea
This tea has zero points meaning that it contains no calories and fat. This is highly recommended as a supplement after taking a high-point food item. The tea is a great source of caffeine and will add you no extra weight while still quenching your thirst and having a great taste. Did you know that black tea can speed up your metabolism when taken without milk, sugar, or any other sweeteners? The caffeinated beverage provides energy which helps to burn calories. When you start your day at zero points, you can incorporate calories in other food items and maintain the 30 points maximum.
Skinny Mocha Frappuccino
This drink is ideal for weight watchers and a great source of energy. A mocha Frappuccino has the combined taste of chocolate and coffee a combination that takes all the taste buds for a trip. This is one of Starbucks' favorite items that weight watchers don't have to give up as it will only give you 195 calories for a tall cup. You will be nourished with all the right nutrients in the right amount and topped off with great taste. With only 10 points, the Frappe will steer you towards success. The taste of coffee and chocolate in one drink is amazing and is even better when it's suitable for weight loss.
Skinny Caramel Macchiato
This drink is tasty and healthy at the same time. Great, right? The drink when made skinny gives you 10 WW points which are ideal for an early start. The drink must have nonfat milk, sugar-free vanilla syrup, and no added sweeteners. The caramel sauce should also be made sugar-free. After it's made this way, you can even have a Grande with no repercussions. The drink contains only 190 calories for a Grande serving. At ten points, you still have more points for lunch and dinner and still enjoy a healthy weight loss journey.
Iced skinny cinnamon dolce latte
The iced drink is ideal for a hot summer or spring day. I am addicted to the earthy cinnamon taste and I would go for anything cinnamon. The skinny part is what makes the difference with the full elimination of fat. With only two points, you can still enjoy a variety of other Starbucks items without going overboard. Cinnamon is an excellent spice that is known to balance blood glucose and ultimately reduce weight. The drink has only 130 calories for a tall serving.
Egg white and red peppers sous vide egg bites
These egg bites are ideal for weight watchers as they are low in calories and have moderate proteins. These sous vide bites have only five points making them suitable for breakfast and any other time. The egg bites are rich sources of proteins and veggies for those great vitamins. This bite comes with 170 calories and is such a great way to begin a healthy day. At only five points, this food item is great for weight watching. The point of a healthy weight watch is to limit calories to 1500-2000 per day. At 170, you will still have a long way to go and you can spice things up with a low-calorie drink.
Spinach, Feta, and cage-free egg white breakfast wrap
This amazing wrap is a great option for breakfast and also for weight loss. The wrap comes in at 8 points for greens and seven for starch and proteins. It is well-balanced and has a total of 280 calories meaning that you still have room for a low-calorie drink to down it. As we know, a healthy breakfast contains 300 to 400 calories. Eight points at breakfast are not such a bad way to start a weight-watching day. This great breakfast wrap will give you a full stomach and you won't need to take snacks in between meals. You will also enjoy the delicious cheese and egg blend.
Egg and cheese protein box
A healthy lunch needs to have a maximum of 700 calories. This protein box gives you 430 calories, leaving room for more healthy lunch options. You can opt to leave it at that and save up those extra calories. This healthy lunch option has 13 green points and 9 blue and purple points each. Remember that the philosophy of weight watchers is to maintain a healthy caloric content and not eliminate all calories from your diet. This box has some great greens to keep your body nourished from all angles while still looking out for your health.
Final Thoughts
The above-mentioned drinks have the lowest calories at Starbucks. Many others can be termed as ideal for weight watchers, but the above ones are the best options. You can have them at Tall, short, Grande, Venti, and Trenta serving and still be on the right track. An average woman can lose weight by maintaining 1500 calories per day. The same woman can opt to maintain their existing weight by consuming 2000 calories daily.
Informative Section
What can I drink from Starbucks while on Weight Watchers?
You can drink Caffe Americano which has zero WW points.
How many Weight Watchers (WW) points is a Starbucks latte?
The ordinary Grande latte has 8 WW points.
How many Weight Watchers (WW) points is a Starbucks skinny caramel macchiato?
This drink has two WW points.
What drinks at Starbucks are good for weight loss?
Starbucks skinny drinks are ideal for weight loss as they have zero fat and low calories for example Skinny Lattes.
How many Weight Watchers points is a pink drink from Starbucks?
A Starbucks pink drink has 8 WW points.
Best thing to eat at Starbucks on weight watchers
You can ask for egg white and red pepper sous vide egg bites which have only 5 points.
Kai Jordan worked as a Certified Nutrition Specialist and now a food critic whose main objective is to provide consumers with as much information as they need to make the right choices concerning foods and drinks. Jordan is passionate about helping the public reach their health-related goals but also keen on reviewing foods and drinks offered by some of the famous restaurants the likes of Starbucks.
Kai has therefore created well-researched and comprehensive excerpts regarding the services and products offered by the giant restaurant chain. And which can be retrieved from Starbmag.com, apart from talking writing, and dealing with food Kai loves also to Kayak. You can read more about me on the about us page.