There is something great about a hot cup of tea with a dash of milk in the morning. Let's look at the best Starbucks hot tea with milk.
I am a coffee-hater and I would rather start my day with some hot tea latte from Starbucks. It's nothing personal with coffee here, it's just that tea speaks more to me. If you are like me and you have been having a hard time placing a hot tea order at Starbucks, worry no more for this post will tell you all the best Starbucks hot tea options. By the end of this read, you should be able to try out various hot teas, so keep reading.
Can you add milk to hot tea at Starbucks?
Yes, you can. You can transform your hot tea into a tea latte by adding milk. How much milk can you add? Well, 2% is the default amount but you can request otherwise. You can even add half tea and half milk to your drink.
What milk options for hot tea do you get at Starbucks?
Starbucks has both plant-based and dairy milk options. You can now order a hot tea with soy milk, coconut milk, almond milk, and oat milk. You can also ask for dairy whole milk or nonfat milk. The options are limitless, and you can even ask for Starbucks' nut milk blend.
What is the best hot tea drink with milk at Starbucks?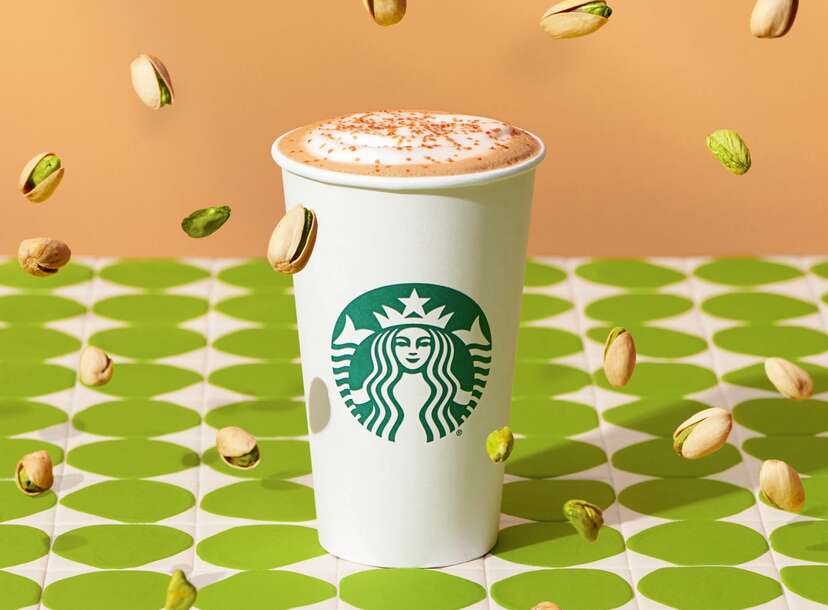 Well, there are great plenty of hot teas, but I'll have to go with the chai latte. I haven't picked it just because it is the most popular, but its taste speaks for itself. This black tea is tasty, and you can customize it by requesting the barista not to add any water to make it even creamier.
How do you order hot tea with milk at Starbucks?
You can read from the vast menu and ask the barista to make one. If you want to customize, you will only need to inform the barista of the changes you would like to see on the default drink. Whatever tea you settle on, order it as a latte.
How we choose the Best Starbucks hot tea with milk
In our criterion, we mostly relied on Starbucks reviews and some personal experiences. While people's opinions can be biased, we also took time to do our research and settle on what we found best for this list. You can trust this post because it is based on real research and customer feedback.
5 Best Starbucks Hot Tea with Milk
| | | |
| --- | --- | --- |
| Rank | Drink | Ingredients |
| 1 | Chai Latte | Spicy Chai black tea, steamed milk, foam |
| 2 | London Fog Tea Latte | Earl Grey black tea streamed milk |
| 3 | Matcha Green Tea Latte | Matcha tea powder streamed milk |
| 4 | Mint majesty tea lattes | Mint majesty tea bags, steamed milk |
| 5 | Royal English Breakfast Tea Latte | Black tea, milk, sugar |
Chai Tea Latte
This is my favorite hot tea latte and if you are yet to try it, you are missing out. A Chai tea latte can simply be explained as switching an espresso shot in a normal coffee latte with chai tea. It is a great alternative to coffee lattes at Starbucks and will still give you a decent amount of caffeine. A Grande will give you 95mg which is quite good for a morning. The calories are at 190 for a Grande which is not bad either, but you can slash them with alternative milk options like nonfat or plant-based milk options.
London fog tea latte
This tea is a reinvention of the old and plain Earl Grey. The tea has hints of lavender and tones of vanilla for an amazing treat. The tea is made into a latte by adding milk. The default amount at Starbucks is 2% but you can adjust to your liking. This is a soul-warning drink and it guarantees you a caffeine boost of 40mg for a Grande which is gentle but significant. This is a must-try for everyone who needs a break from the coffee monotony. The calories aren't bad, and they come in at 140 for a tall.
Matcha Green Tea Latte
There are so many ways to have Matcha tea, but I feel that making a latte is the best way. With Starbucks' limitless milk options, you have no excuse not to try the Matcha latte out. You must know all the health benefits that come with green tea such as antioxidants, immune-boosting, and blood glucose regulation. A Grande Matcha latte gives you 240 calories which leaves room for a low-calorie bite or snack. A healthy breakfast should have 300-400 calories, so this is ideal for this time of the day. A Matcha is highly caffeinated at 80mg for 16 fluid ounces serving.
Mint Majesty Tea Latte
Have you ever imagined starting your day with an herbal tea latte? If not, you should try the mint majesty latte as soon as possible and experience Starbucks' finest herbal tea. This is also a caffeine-free drink and it's great for a change. The flavors are amazing with hints of mint and lemon verbena. It is an energizing twist of the old peppermint and a great drink too. I recommend trying it out with a plant-based milk option such as almondmilk.
Royal English Breakfast tea latte
This is another great black tea hot option. Starbucks sources it from Sri Lanka and India as they provide the finest tea leaves. It offers a rich and full taste and the milk adds velvet feel. You can opt to add sweeteners or have it without. It will give you 150 calories and a moderate dose of 80mg of caffeine for a Grande.
Informative Section
What is the most popular hot tea at Starbucks?
The chai tea takes the lead as the most popular hot tea at Starbucks.
What kind of hot tea does Starbucks carry?
Starbucks has black tea, green, Matcha, and herbal hot teas.
Which Starbucks hot tea has the most caffeine?
The chai tea has the most caffeine at 120mg for a venti.
Kai Jordan worked as a Certified Nutrition Specialist and now a food critic whose main objective is to provide consumers with as much information as they need to make the right choices concerning foods and drinks. Jordan is passionate about helping the public reach their health-related goals but also keen on reviewing foods and drinks offered by some of the famous restaurants the likes of Starbucks.
Kai has therefore created well-researched and comprehensive excerpts regarding the services and products offered by the giant restaurant chain. And which can be retrieved from Starbmag.com, apart from talking writing, and dealing with food Kai loves also to Kayak. You can read more about me on the about us page.