Starbucks espresso Frappuccino provides a unique way of experiencing the incredible taste of the cold Starbucks coffee. Read on to discover the best Starbucks espresso Frappuccino.
I always thought that Starbucks refreshers provided the ultimate refreshing experience in summer. That was before I discovered the espresso Frappuccino. I always enjoy the magical caffeine kick that a Starbucks espresso provides. I get the extra kick from the best Starbucks Frappuccino on the hottest summer days. Starbucks espresso Frappuccino is the way I survive long summer drives and enjoy the stay at the hot beaches. This post will teach you the best Starbucks espresso Frappuccinos and the ingredients.
What is in Starbucks Espresso Frappuccino
Starbucks espresso Frappuccino consists of different ingredients depending on the type of Frappuccino that you choose. The primary ingredients in any espresso Frappuccino include ice, Frappuccino syrup or roast, and an espresso. Other ingredients change depending on the type of espresso Frappuccino. However, a specific drink called Starbucks Espresso Frappuccino contains Ice, Milk, Coffee Frappuccino Syrup Coffee, Brewed Espresso, and sweeteners.
How many calories are in Starbucks Espresso Frappuccino?
One serving of a 16 oz fl contains 210 calories, which makes it a high-calorie drink. The calorie is way below the recommended minimum, but one should take care to consume only a single serving to keep its daily calorie contribution at a minimum.
How much caffeine is in Starbucks Espresso Frappuccino
The Grande serving consists of 155mg of caffeine. The caffeine content changes with the size of the serving. For instance, increasing the size increases the caffeine level, while reducing the serving size reduces the amount of caffeine.
How do you order Starbucks Espresso Frappuccino?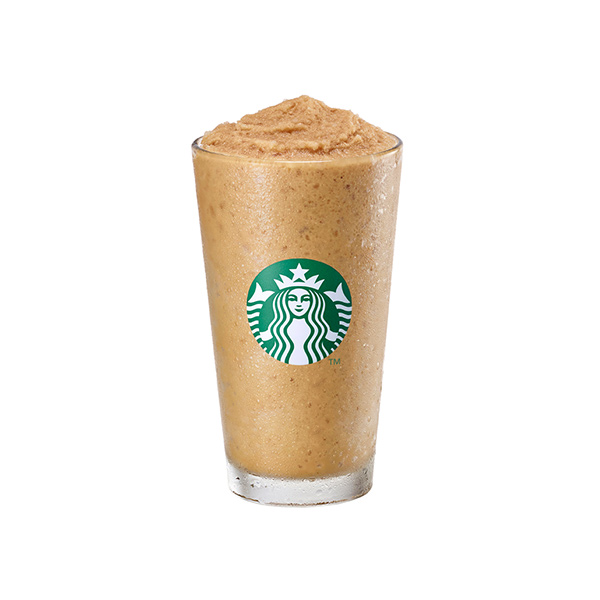 The Starbucks Espresso Frappuccino is on the main menu; hence, the baristas are well trained in making it. To order, ask the barista to get a specific size of a Starbucks Espresso Frappuccino. Alternatively, search the website or Starbucks app for Starbucks Espresso Frappuccino, and make your order.
Is Starbucks Espresso Frappuccino good?
Yes, the Starbucks Espresso Frappuccino is good. I would rank it the best Starbucks Frappuccino.
How we choose the Best Starbucks espresso Frappuccino
The two major aspects we considered when choosing a Starbucks Espresso Frappuccino were taste and nutritional content. We ensured that the Starbucks Espresso Frappuccino we listed were the ones customers enjoyed the most. The list was composed in consultation with a Starbucks barista who has worked at three different Starbucks locations and worked for five years at Starbucks. We also checked the customer review and feedbacks from Instagram and TikTok.
8 Best Starbucks espresso Frappuccino
The table below ranks 8 best Starbucks Espresso Frappuccino
| | | |
| --- | --- | --- |
| rank | Item | Ingredients |
| 1. | Java Chip Frappuccino | Ice, Frappuccino base syrup, whole milk, mocha sauce, coffee instant coffee, and Starbucks Frappuccino chips |
| 2. | Espresso Frappuccino | Ice, Milk, Coffee, Frappuccino Syrup Coffee, Brewed Espresso, and sweeteners. |
| 3 | Coffee Frappuccino | Ice, instant coffee, whole milk, and Frappuccino base syrup. |
| 4 | Mocha Frappuccino | Ice, whole milk, coffee Frappuccino base syrup, espresso shot, instant coffee, and mocha sauce |
| 5 | Sugar Cookie Almondmilk Frappuccino | Flavored syrup, Frappuccino Roast coffee, espresso shot, almond milk, ice, whipped cream, and red and green sprinkles |
| 6. | Pistachio Coffee Frappuccino | Coffee, milk and ice, espresso shot, whipped cream, and a salted brown-buttery topping—an icy-smooth cream. |
| 7. | Mocha Cookie Crumble Frappuccino | Whole milk, espresso shot, 3 pumps of Frappuccino roast, mocha sauce, mocha drizzle, and sweeteners |
| 8. | Café Vanilla Frappuccino | roast coffee, vanilla bean powder, espresso shots, pumps of Frappuccino roast milk and ice, and whipped cream |
Java Chip Frappuccino
The chocolate-flavored Frappuccino proves to be one of the best-tasting Frappuccinos. Although it may seem similar to a chocolate Frappuccino, it has more flavor and generally seems well put together than the chocolate one. Those who have experienced it cannot stop connecting it to their love experience. It is amazing how such a simple-looking drink has ultimate flavors that send you back to the stores to get it. It is an excellent drink, especially for those who experience a bitter taste in coffee.
Espresso Frappuccino
The Starbucks Espresso Frappuccino is one of the finest espresso Frappuccino. It has a distinctive taste not enhanced by the sweetener or the sugary syrups. It means that you will like the flavor and taste of the drink even when it has no sweeteners. It is an ultimate coffee drink that goes extremely fine in summer. Although the major ingredients are Ice, Milk, Coffee, Frappuccino Syrup Coffee, and Brewed Espresso, you can make customizations such as adding a sprinkle of the cookie crumble, which enhances the texture or adding whipped cream. However you choose to enjoy your drink, you will always experience the ultimate taste of an espresso Frappuccino.
Coffee Frappuccino
The Starbucks Coffee Frappuccino is sometimes compared to iced Starbucks coffee. It, however, provides a completely different experience. The coffee Frappuccino provides you with the real taste of Starbucks coffee because it has few add-inns that distort the flavor of the coffee. It is, however, different from iced coffee because the ice is blended into the coffee, giving you a consistent cold experience in every sip. It is my all-time drink, especially when I am driving for long distances on hot summer days, and I also use it when I am relaxing at the beach to get a tan.
Mocha Frappuccino
When chocolate and coffee are combined, you have nothing but an experience of good taste. I cannot think of a better drink to have when on a romantic date on a hot day and strolling at the beach. The Mocha Frappuccino tastes of young love and provides you with the extra calorie to push through a busy and tiring day. You can customize the drink by avoiding the whipped cream topping that slightly distorts the ultimate flavor of coffee and chocolate.
Sugar Cookie Almond milk Frappuccino
The Sugar Cookie Almond milk Frappuccino will be your favorite espresso Frappuccino if you enjoy non-dairy milk. The almond milk provides a smooth texture to the drink without coating your mouth with the regular cream from daily milk. The drink's flavor is one of the things that makes it one of the best espresso Frappuccinos at Starbucks. If you prefer less caffeine, you can avoid the espresso shot. However, if you want that strong caffeine kick, you can add two shots of espressos shots. It is an excellent drink in the office, when travelling, or relaxing at the beach.
Pistachio Coffee Frappuccino
The Pistachio Coffee Frappuccino is among the unique Frappuccino at Starbucks. It is not a drink that you will find in any other coffee store. It has an excellent taste, a nutty flavor, and is moderately sweet. Additionally, if you want the extra caffeine kick, request a shot or a double shot of espresso. The espresso shots are not a must and can be avoided if you want to check your caffeine consumption. You can also avoid the whipped cream and choose dairy or non-dairy milk. You will enjoy the drink ultimately when you want to cool down your body or in extremely hot weather.
Mocha Cookie Crumble Frappuccino
The Starbucks Mocha Cookie Crumble Frappuccino is among the most popular Frappuccinos. It has a good taste and is a great preference for young people. One of its unique features is that it has cookies on top, which adds to the delicious taste. The cookies are not as much as the name may make them sound; they are just a dusting toping. When you want that extra calorie, this will be your drink. If you are a coffee lover, adding a solo or a double espresso shot may flavor it more. Such customization will, however, increase its caffeine content and speed you up towards the daily caffeine limit.
Café Vanilla Frappuccino
The Starbucks Café Vanilla Frappuccino is a unique drink, and you are unlikely to get a substitute. Therefore, it has a unique flavor that is memorable for months. The blend of vanilla and chocolate flavors provides a distinctive taste you rarely get in your regular vanilla drink. My ultimate flavor is brought about by adding an espresso shot to the drink. Being a coffee lover, nothing beats the taste of vanilla, coffee, and chocolate in a single sip. I only add the espresso shots when I am sure I do not have any other drinks that add up to my daily caffeine uptake. The Café Vanilla Frappuccino is a drink you must try, and I recommend that you try it during a hot field day or a long hot drive.
The informative section
What is the most popular Starbucks espresso Frappuccino?
The most popular Starbucks Espresso Frappuccino is the Java Chip Frappuccino. It has great taste and provides an ultimate cold espresso experience
Is the espresso Frappuccino at Starbucks sweet?
Yes, the Espresso Frappuccino at Starbucks is made using sugary syrups that make them extra sweet.
What else can I put in my Starbucks espresso Frappuccino?
You can also add Toffee nut syrup, hazelnut drizzle, and whipped cream