Starbucks coffee is not just delicious but they also help a great deal in keeping you alert and energized. Read on for the best coffee to get at Starbucks to wake you up.
I can't recall the number of times I have argued with my sister about whether or not coffee can keep one awake. She doesn't believe that it works because she always dozes off five minutes after taking a cup. So to prove my point that she doesn't take the right coffee to keep her awake, I decided to create this post to give insight on the best coffee that you can get at Starbucks to wake you up. Let's dive in!
What is the best morning coffee at Starbucks?
Blonde roast. Your mornings can't get any better with this sweet and tasty cup. The mellow taste of this coffee ushers you to a beautiful day and the caffeine is just enough to get you through it and allow you time for a good nap.
Which coffee is best to wake you up?
Espresso. Getting Starbucks' signature espresso will get you awake in no time. You can use it as an ingredient in your drink or take a quick Doppio size so you don't have to worry about snoozing that alarm clock.
What drink from Starbucks gives you energy?
Starbucks hot brewed coffee is the best drink to give you the energy to kick start your day. It is best taken in the morning to serve you your daily dose of energy and by evening, your body would have gotten rid of it which gives you a relaxed nap time.
Do Starbucks drinks have high caffeine levels?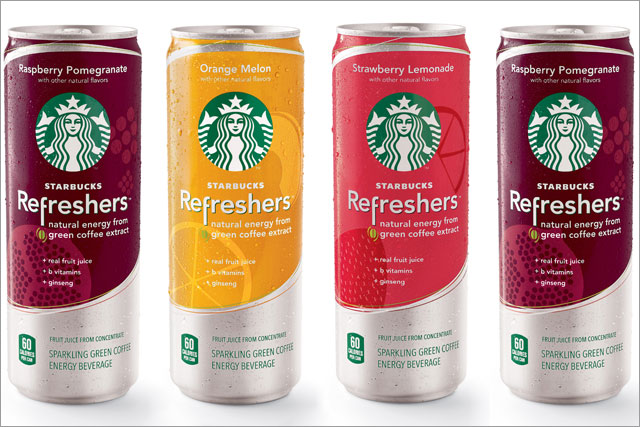 Yes, a cup of the most caffeinated drink at Starbucks has more than twice the caffeine level you will find in any other cup of coffee. This automatically puts the store in the number one position when it comes to caffeine levels.
What item at Starbucks has the most caffeine?
Venti Blonde Roast coffee. This hot drink has 475mg of caffeine which makes it the highest on the list. If you are a big caffeine person, you can enjoy it in the Venti cup of steamy deliciousness.
What is the most energizing drink at Starbucks?
Vanilla sweet cream nitro cold brew. It is packed with 265mg of caffeine and is the strongest blend you need for that energy boost. The caffeine in this Nitro cold Brew that is topped with vanilla sweet cream is just one among the many ingredients that make it fit for energizing.
How we choose the Best coffee to get at Starbucks to wake you up
The products were chosen based on routine tests on each product to see how effective they were. This criterion enabled us to rank each product from a practical aspect and monitor the consistency of each result. We also took our time to analyze customer reviews and included their feedback. You can trust this post because we have taken into account the ingredients, customer feedback, and the workability of the products. All this information has been put together in this post in a simplified way.
9 Best coffee to get at Starbucks to wake you up
Clover cold brew
The aesthetic of this drink scream earth; soil and plants. How did I notice this? Simple, from the long hours of staring at it wide awake as I take my sips. This drink is the strongest coffee you will get at Starbucks with about 380 mg of caffeine in a Grande cup. It will wake you up and enrich you with the sweetest flavors.
Starbucks has proven over and over again that coffee is not its only specialty. This drink is brewed in a clover machine which adds a unique taste and aroma to the list of things you will get from it. That explains why it has never left the Starbucks menu since 2007. Clover cold brew is the cup that will wake you up with a tasty feel.
Blonde Roast Brewed Coffee
You don't need a heavily whipped drink to wake you up. You have to keep it light and what better way to do that than to fill your cup with a Blonde Roast Brewed Coffee. This coffee is made from lightly roasted beans which gives it a mellow and lemony taste. A Starbucks Blonde Roast has 360 mg of caffeine in a Grande cup.
This caffeine level is high because the coffee beans have been roasted for a short time. If you are not comfortable with the overpowering bitterness in dark and medium roast coffee you can try this subtle-tasting drink. The great taste is just the bonus on top of waking you up.
Caffe Americano
There is 225mg of caffeine in a Grande cup of this drink. This makes it strong enough to get you awake in no time. You also don't want an exaggerated drink with heavy ingredients that might slow you down. This drink is essentially just espresso and water. It is convenient when you want to tone down on the flavors.
You can have it iced or hot which makes it good for any season. When it's summer, iced caffe American wakes you up with a cooling effect and in the winter you wake up with a steamy mug.
Pike Place Roast
With only 310 mg of caffeine, this drink does wonder. Once you try it out it grows on you because who wouldn't want to be woken up with a nutty chocolatey flavor that tastes great. If you are not a big breakfast person, this is what you need to feel good as you skip the morning eggs and bacon.
It has a strong solitary taste and aroma that will drag you right out of bed for an active and bubbly morning.
Vanilla Sweet Cream Nitro Cold Brew
Cold brew topped with vanilla sweet cream. Just the name itself can make your mouth water. The two flavors come together nicely and are exactly the first thing your taste buds need. This itself is already enough to jolt your body awake. The drink has 110 mg of caffeine which is not much compared to other Starbucks drinks. What it has over those other drinks is the luring charm that will certainly get to you. Before you know it you will be wide awake and psyched about your day.
Dark Roast Coffee
Dark Roast and mornings are a perfect pair. Especially when you have to spend your day scooted over paperwork or computer working. This drink doesn't seek much of your attention. It has espresso shots that wake you up and a bold and rich flavor that lights up your day. It has about 260 mg of caffeine in a Grande cup. If you love a gusty wake up then this drink will do the trick.
It is a majority of customers' first choice for a morning drink. Dark roast has a calming feel to it which creates the perfect wake-up moment for most Starbucks customers. This is why everyone keeps going for it despite there being other options on the menu that are just as good.
Caffe Mocha
This drink has every chocolate lover at heart. It's simple, the one thing that should wake you up is what you love and enjoy more than sleep. It is the best stop if you want a fun drink in the morning. With 175 mg of caffeine in a Grande cup, you get to have a sweet and creamy day start.
Caffe mocha has espresso, mocha sauce that gives it a bitter-sweet flavor, and steamed milk. If you like you can also have it topped with whipped cream. Though there aren't that many packed-up options to wake you up this is a safe choice.
Espresso Frappuccino
This drink is popular among the customers for all the right reasons. As it is, you might want to step out of the monotonous coffee habit for something more exciting and tasty. Espresso Frappuccino is the perfect blend to wake you up and enrich you with flavors. It has 210 mg of caffeine in a Grande cup.
There are two shots of espresso in a cup of this drink. The blend gives it a bitter-ish taste which also aids in waking you up. If you are not a big fan of normal coffee you can rely on this drink to wake you up.
Caramel Macchiato
If you are in for a bold and somehow bitter flavor then a cup of caramel macchiato is what you need to get you out of bed. The caramel drizzle is what makes it strong and thick. You also have the vanilla syrup to balance the caramel in the drink and shots of espresso to keep you awake.
This drink has 175 mg of caffeine in a Grande size which will give you an energy boost and get you springing out of bed ready to start your day.
Informative Section
What is the best coffee to wake you up at Starbucks?
Espresso. A cup of espresso will have you wide awake and ready for the day in no time. If you don't like it brewed you can add espresso shots to your preferred drink as inclusion and you will still enjoy it wholesomely.
What is the best Starbucks drink for an all-nighter?
Iced Blonde caffe Americano. This drink has 255mg of caffeine but that's the point. If you are going to stay awake all night you need your caffeine drink light and sweet and this drink gives you just that.
What is the best Starbucks iced coffee to wake you up?
Cold brew coffee. This drink has 205mg of caffeine. That plus the ice inclusions and rich flavor will get you awake in no time.
What is the best Starbucks hot coffee to wake you up?
Hot brewed coffee. You don't want to start your day off with extra and all the craziness that a Starbucks cup can hold. Keep it simple with the hot brewed coffee, a great start to warm you up for the day.
What is the best Starbucks hot drink to keep you awake?
Caffe Americano. Let's face it, this is the drink everyone would run to when out of choice. It is smooth, less bold, and has 3 shots of espresso to keep you awake.
What is the best Starbucks order for energy?
Vanilla Sweet Cream Nitro Cold Brew. This vanilla drink has the perfect blend of ingredients that will give you the energy surge you need.
What is the best Starbucks tea for energy?
Teavana shakes iced black tea. A tea that should give you energy must have the right amount of caffeine. This tea has 30mg of caffeine and a refreshing flavor.
What is the best Starbucks drink with the most caffeine?
Blonde Roast filter coffee. Who said caffeine has to overpower the flavor in your Starbucks cup? This drink has 475mg of caffeine and a delicious smooth taste. All in one cup. It can't get any better.
What is the best Starbucks drink with extra espresso?
Dark Roast. Starbucks allows you to pick the number of espresso shots for your drink. All you need is four shots for this drink and you have a to-die-for cup of quad dark roast.
What is the best Starbucks drink with extra shots?
Dark roast coffee. You can wander around all the drinks on Starbucks menu boards but this drink still holds the crown. This drink with extra shots can only be described with one word, heavenly!
What is the best-tasting Starbucks drink with caffeine?
Caffe mocha. Chocolate and caffeine are a perfect blend. This drink is insanely good, it gives you the sweet chocolate taste and is the best way to have caffeine.
Which Starbucks drink wakes you up the most?
Any drink with espresso shots will get you alert and in motion in no time. Add 2-3 shots to your Starbucks drink and you are good to go.
Kai Jordan worked as a Certified Nutrition Specialist and now a food critic whose main objective is to provide consumers with as much information as they need to make the right choices concerning foods and drinks. Jordan is passionate about helping the public reach their health-related goals but also keen on reviewing foods and drinks offered by some of the famous restaurants the likes of Starbucks.
Kai has therefore created well-researched and comprehensive excerpts regarding the services and products offered by the giant restaurant chain. And which can be retrieved from Starbmag.com, apart from talking writing, and dealing with food Kai loves also to Kayak. You can read more about me on the about us page.